Tranquility in your supply chain and subcontracting
Join at no cost* as a contractor to the intelligent cloud services of the Nalanda Community, and optimize the relationship with your suppliers throughout the phases of your supply chain and subcontracting.
* subject to commercial study
Nalanda is a Spanish multinational that brings together large companies and their suppliers around a digital platform where they exchange documentation, purchases, invoices and business information.
It is specialized in coordinating business activities between contractors and it's suppliers and subcontractors. Its different services reduce costs, times and risks and help you achieve a more transparent business relationship through an intelligent cloud that connects everyone easily
CAE document management linked to access/presence control systems
Be sure who you work with. Find out if it is reliable, solvent and respects the law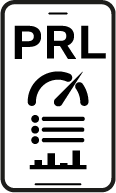 Launch your RFQ/RFIs and receive offers and variants in an automatic comparison table
Issue, receive and manage your invoices, forget about paper, and comply with the legislation
Condition your payments to the fact that they reply to the reviews and comply with the timing of your project
Launch your RFQs and receive offers and variants in an automatic comparison
Find suppliers of reliability and solvency documented
Control schedules, vacations and absences of your employees and comply with the legislation
In short, breathe easy.
Our platform helps to successfully and safely complete the supply and subcontracting processes of our client contractors.
At the same time, we take care of suppliers, providing them with new opportunities, reinforcing their trust with their clients and maximizing their visibility with thousands of potential clients.
With an adequate selection and monitoring of your suppliers that allows you to work with the most reliable.
Connecting through the cloud with your providers and standardizing the relationship with them.
Everything online, without mountains of papers and emails almost impossible to classify, update and follow.
Facilitating your suppliers to comply with their own regulations and those of others.
The information provided by the providers allows you to choose among the best
Free your teams of paperwork and bureaucracies to focus on what they can do best.
We are a reference in our sector
We are the leading global company, we have built one of the largest communities of contractors, suppliers and subcontractors in the world. Our large clients, our extensive sales force, and our technological capacity allow us to offer great muscles and knowledge when implementing our services in multiple sectors.
We show you our year-on-year figures.
Managed machinery and equipments
+38%
Because not all sectors or laws are the same, we segment our large community by sectors and countries